Ms. Peony
Mobile/whats app:0086-13396498050
Skype: peony.wood
Ms. Cristina
Mobile/whats app:0086-18554311946
Skype: xiaolicongtou
Mr. Sean
Phone:0086-5433324448
Skype: suntingsean
Current position:NEXT-Generation Slow Release Polycarboxylate superplasticizer slump retation water reducing agent
NEXT-Generation Water Reducing agent
1. Polycarboxylate superplasticizer water reducing agent
2. Slow release polycarboxylate superplasticizer slump retention water reducing agent
3. Slow release Polycarboxylate superplasticizer slump retention water reducing agent
CL-BT-40 and CL-BT-50 Slow release polycarboxylate superplasticizer slump retention water reducing agents are 2015
new R&D products by Binzhou Chengli Building Materials CO.,LTD.
The Advantages:
1. New formula,fully reaction, pure appearance
2. Low dosage and high water reducing rato
(40% mother liquid) tested by Shanlv P.O.42.5 ordinary portland cement,with the dosage of 0.4% of CL-BT-40
87g water+1.2g CL-BT-40+300g cement
| | | |
| --- | --- | --- |
| Time | slump variation retention | |
| 30min | 240mm | rising |
| 60min | 280mm | max |
| 120min | 280mm | max |
| 180min | 260mm | lost |
CL-BT-40 and CL-BT-50 have the more stronger effect on keeping slump retention than the other slump retention water
reducing agents of china.
If you met the same trouble ,please ask for a sample to test:
Some kinds of cement are terriblly bad . the normal slump water reducing agents may only can effect in 30mins. later the
cement will lost the pumping ability. but CL-BT-40 and CL-BT-50 can last the pumping time to at least 60mins.
if need the method of making dilution mother liquid ,please send e-mails to the sales.
3.CL-BT-40 and CL-BT-50 Slow release polycarboxylate superplasticizer slump retention water reducing agents can totally
take place the other water reducing agents
polycarboxylate superplasticizer water reducing agents take 60% market in china,30% market are taken by Aliphatic water
reducing agent.
50% Solid Content

CL-BT-50

No.

Inspection Items

Unit

Standard Value

Test Results

1

Appearance

/

Colorless to yellowish or brown viscous liquid

Colorless to yellowish or brown viscous liquid

2

Density

g/m3

1.120-1.140

1.1

3

Ph Value

/

6.0-7.0

6.7

4

Solid Content

%

50±2.5

50±1

5

Alkali Content( Na2O+0.658K2O)

%

≤0.50

0.18

6

Chlorine Ion Content

%

≤0.200

0.017

7

Sodium Sulfate Content

%

≤0.50

0.102

8

1h After Fluidity of Cement Paste

mm

≥220

240

9

Water Reducing Rate

%

≥25

28

10

Atmospheric Pressure Bleeding Rate

%

≤60

21

11

Air Content

%

≤6.0

0.42

12

The Difference Between the Setting Time

min

Initial

<-90

35

Final

<-90

20

13

Slump Variation Retention

30min

≥180

240

60min

≥180

280

120min

≥180

280

1

80min

≥180

260

14

Ratio of Compressive Strengh

3d

≥170

180

7d

≥150

165

28d

≥135

145

15

Effect on Reinforcement Corrosion

/

No Corroding 无

No Corroding 无

16

Ratio of Shrinkage

/

≤110

105
Application: Slump retention type (CL-BT) using is suitable for compounding with high water redcuing type(CL-JS).
According to the concrete materials to determine the final mixing ratio. The product adapts to all kinds of concrete/cement.
PriceSupply ability
Price:
1.The most competitive price in the world.
2.Finish the payment in global mode or use alibaba credit insurance service.
(alibaba credit insurance service is a online payment system. It can protect the buyer
from getting the wrong products and punish the seller and make up for the loss of buyer.)
Supply ability:
1.150 containers(1*20') per month.
2.A new order can be prepared and packaged in 2 days.
Advantages:
1. High water reduction
2. Low dosage, and so to save cost in comparison with other water reducers at equal performance
3. To maintain slump perfectly
4. To enable a much better flowability of the mixture
5. To improve the strength and durability of the concrete drastically
6. To save cement at equal strength and durability
7. Eco-friendly since no formaldehyde or benzene
Disadvantages of other water reducing agents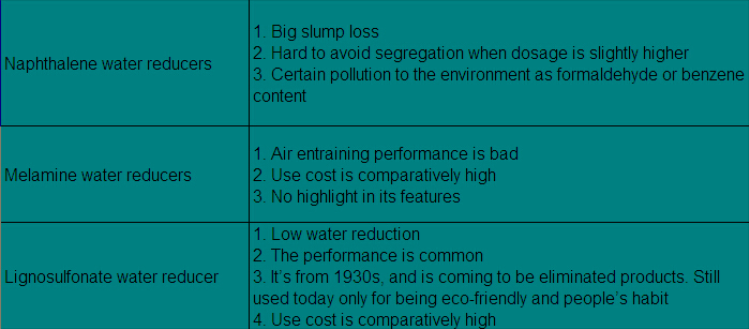 Packaging & Shipping
Packing as followings/as requested:
Shipping:7-12 days after deposit received. Qingdao Port.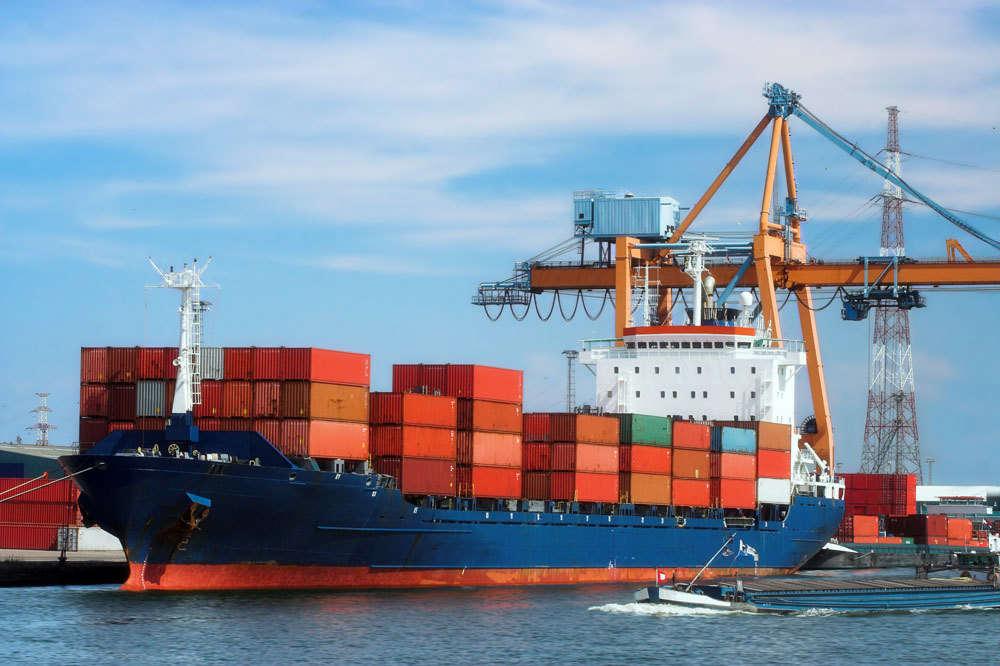 After-Sales Service
(1) Free training on line or in factory or on site technical assistance.
(2) We are going to field visits when cooperation is over a year
(3) Reward the regular customer
FAQ
1. Q: Are you a manufacturer or a trading company ?
A: We are a manufacturer of PCE in China.
2. Q: Can you provide technical support ?
A: Yes, we can provide on line technical assistance or on site technical assistance.
3. Q: How many is your production capacity ?
A: We can produce final products 3000 Metric Tons per month.
4. Q: What's your MOQ ?
A: 1 Metric Ton.
5. Q: Could you offer free sample ?
A: Yes, we can provide sample free for your testing.
6. Q: What's your delivery time ?
A: Within 7-12 days after receiving deposit.
7. Q: Could you do OEM or ODM ?
A: Yes, we can. We can do solid content 50% or 60%.
8. Q: What's your export port ?
A: Qingdao port.
Free Sample: 150ml
Please send us your consignee account number of DHL for the purpose of our arrangement of delivery.
Our website: www.bzcljc.com